PARIS.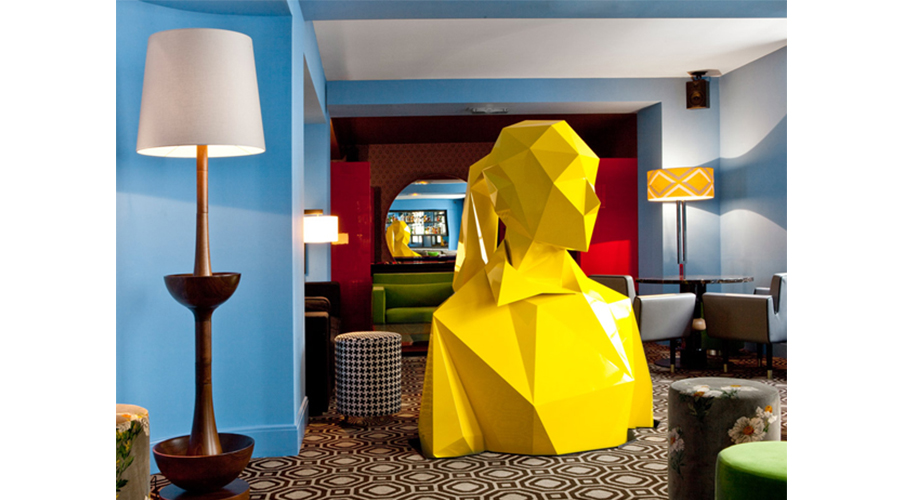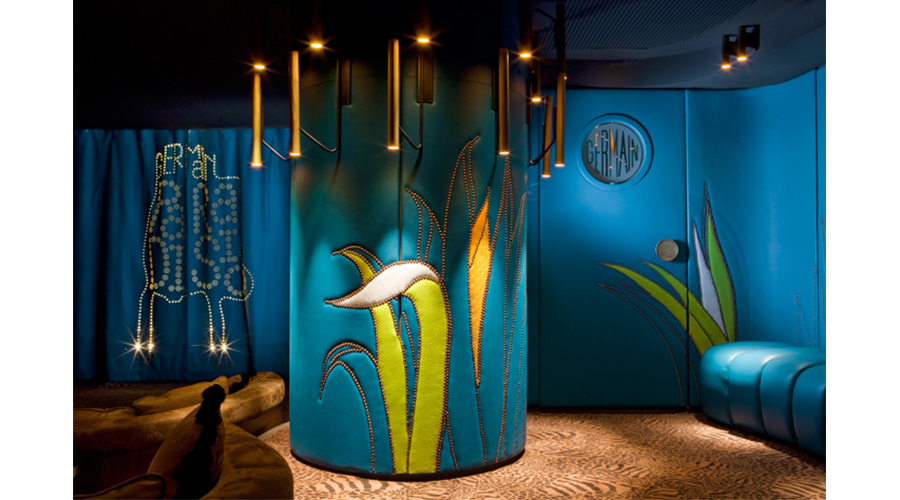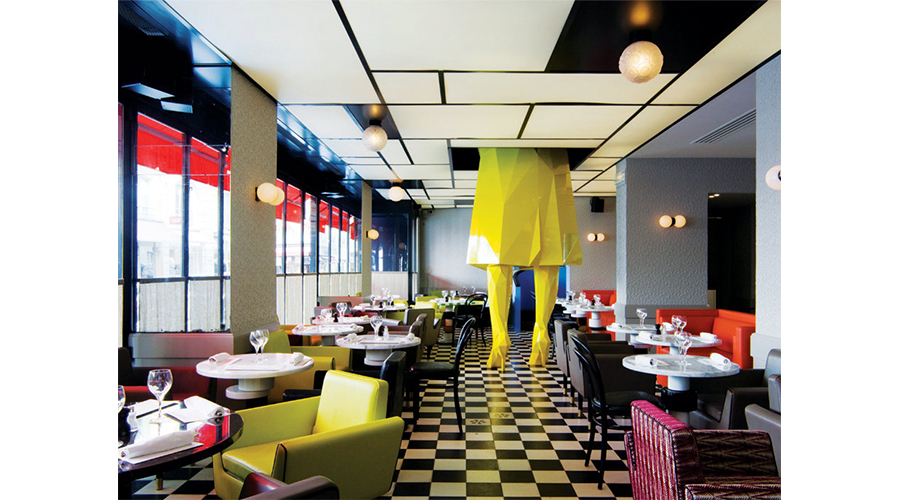 Cafe Germain.
Your only chance in Paris to have a bite to eat by a giant woman.
Cafe Germain
25 rue de buci,
6th Arrodissement
+33 1 43 26 02 93
www.germainparis.com
Designed by architect India Mahdavi, the space's most winning element is the massive yellow faceted sculpture by French artist Xavier Veilhan entitled "Sophie," whose upper body literally bursts through a hole in the ceiling. Divided into two levels, the ground floor offers visitors the chance to munch on traditional French cuisine, sit at the bar, and enjoy the delightful checkerboard flooring while the second level boasts a laid-back lounge with rich patterns and bold colors.
Tweet
Pin It