PARIS.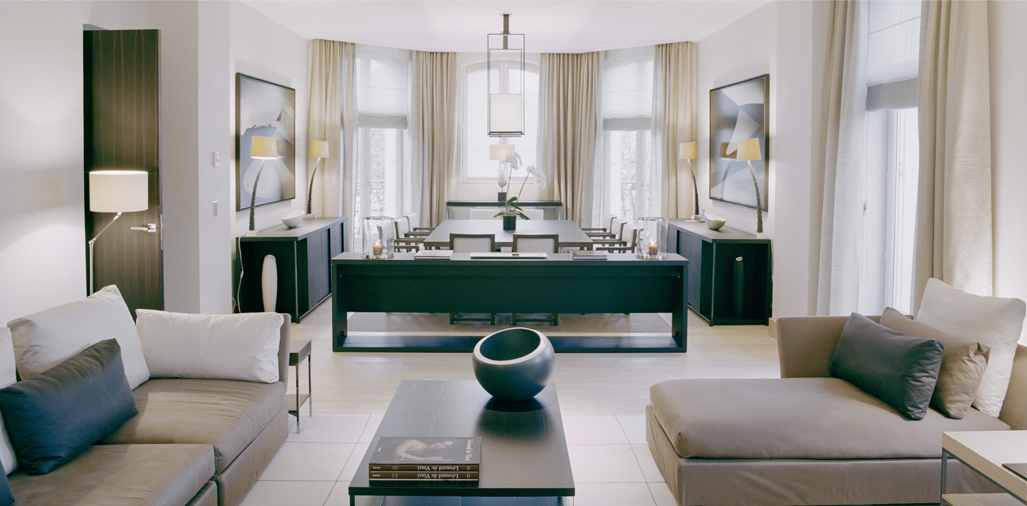 La Réserve Apartments.
The perfect alternative luxurious accommodation for the hotel-weary traveller.
La Reserve
10 Place Trocadéro et 11 Novembre
6th arrondissement
www.designhotels.com/la_reserve_paris
Undeniably one of the more memorable places I have ever had the pleasure of staying, La Réserve offers the hotel-jaded traveller a chance to enjoy life as a true Parisian during their stay in Paris. Housed within a beautiful four storied building in the heart of the upmarket residential area of Trocadéro, La Réserve offers ten private apartments each ranging from a very generous 150 to a whopping 300 square meters in size.
Every whim has been catered to here, your apartment truly feels like it is your home. That is if you are used to living in a beautifully appointed storied apartment complete with a maid and chef. Our apartment featured two generous sized bedrooms and extravagantly appointed bathrooms on the first floor, and up a spiral staircase was a large open-plan living room, dining room and kitchen. The piece de resistance was the balcony which has THE best view of the magnificent Eiffle Tower and it's glittering nightly light show, that I have ever experienced.
La Réserve offers a daily housekeeping service for each of the apartments, along with the services of an in home chef – who somehow miraculously seemed to sense what time we would rouse from our comfortable slumber and would have a delectable breakfast prepared for us just as we ascended the stairs each morning. Only to then slip away leaving us to enjoy the morning sun on our balcony marvelling at our spectacular view of Paris.
La Réserve is definitely a place we will definitely return to. Next time we'll have a group of friends on tow and we'll book the four bedroom apartment for a week of Parisian fun.
Tweet
Pin It