PARIS.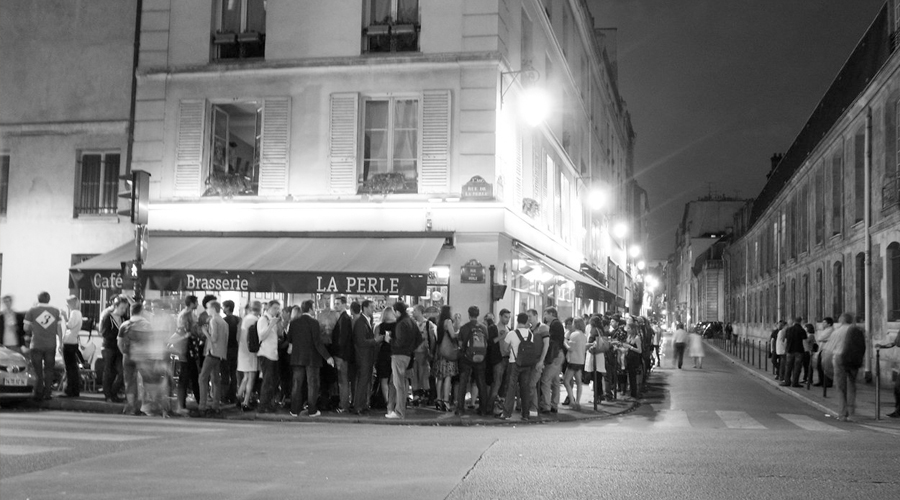 La Perle.
Join the local Parisian hipsters at this popular Marais hangout.
La Perle
78 Rue Vieille du Temple
3rd arrondissement

Popular with the local hipsters in the Marais, La Perle was once merely just a great spot to people watch, until the recent antics of one John Galliano elevated its fame to internationally recognised proportions. While his anti-sematic drunken rant to another patron (who dubiously recorded the altercation and then sold it onto various media outlets for vast sums of money), may have changed the course of his fashionable future, what hasn't changed here is the locals passion for this otherwise quite unremarkable spot.
Take a table pavement side and marvel at the parade of svelte young models and glammed up gay boys that happily co-habitat in the surrounding district. La Perle is the place they all congregate to drink cheap wine and eat Parisan snacks, all the while dragging on their Gauloises cigarettes. Get here early in the evening as this place gets packed, and you know what happens when you fight for pavement space with angry fashion designers…
Tweet
Pin It