PARIS.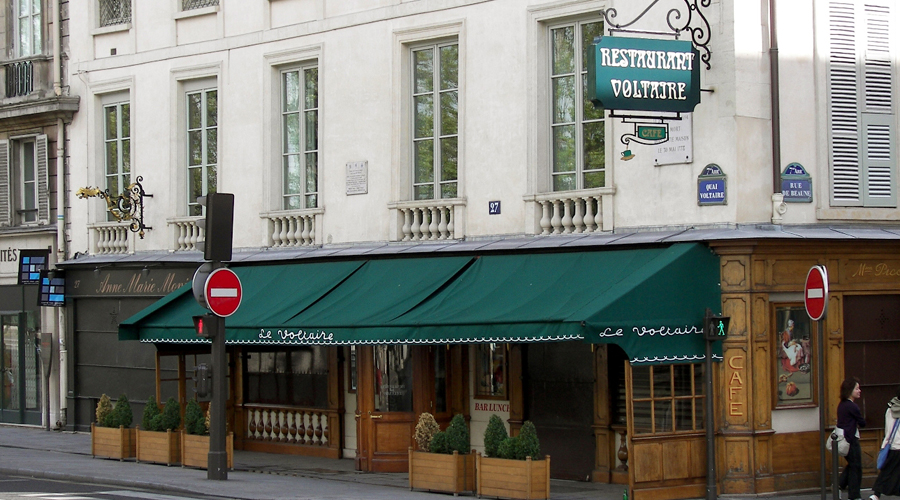 Le Voltaire.
Situated on the left bank of the Seine is one of the fashion sets favourite restaurants.
Le Voltaire
27 Quai Voltaire
7th arrondissement
+33 1 42 61 17 49

Located in the heart of the left bank, Le Voltaire is a classic French restaurant that is quite simply trés chic. An underground haunt for the fashion crowd, on the night we visited photographer Patrick Demarchelier sat across from us. Here the famous happily share elbow space with chic local families all seated at snug tables in this incredible local spot.
Dining here is like being invited into a Parisian's home for dinner. The atmosphere is old world, and no English spoken, nor will find any English translations on the menu. But don't let this put you off,  the wait staff are friendly, and found our sometimes embarrassing efforts at translating amusing  – a rare trait amongst Parisians, which is what further adds to Le Voltaire's charm.
The food is hearty and utterly delicious, albeit expensive. Poached Turbot with hollandaise and grilled rib steak with béarnaise are authentically French in their delivery and are utterly delicious. And don't forget to order the ouef mayonnaise – eggs with mayonnaise, this dish has been present on the menu for many years and is still offered at its original price of 90 cents. Making it the best value restaurant dish in town.
Tweet
Pin It