MELBOURNE.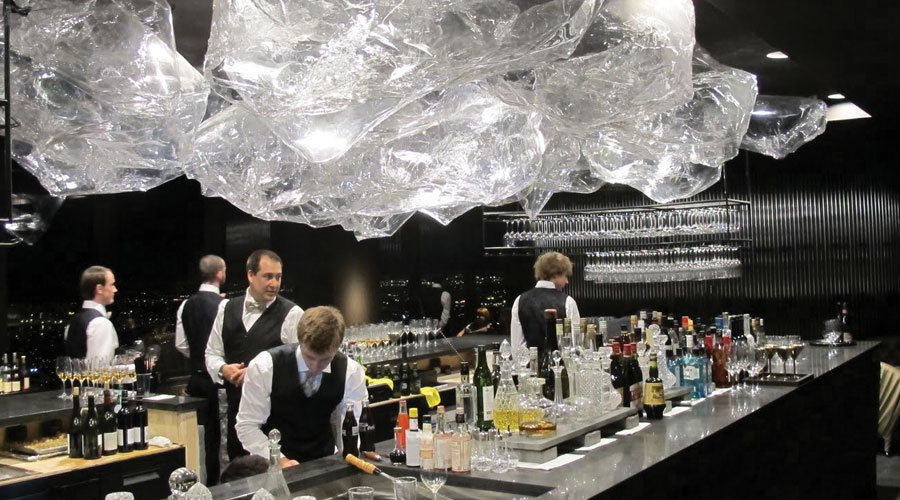 LUI BAR AT VUE DE MONDE.
Ascend towards the sky and enjoy one of Melbournes best views.
Lui Bar at Vue De Monde
Level 55, Rialto, 525 Collins Street
CBD
www.vuedemonde.com.au
A visit to Melbourne is not complete without a cocktail 55 floors up with a 360 degree panorama view of the sparkling city. The décor is moody and luxurious and the service is impeccable. The cocktail list brings back some old favourites but be prepared to try something new and fabulous. There are options to make even the most astute cocktail connoisseur smile. You can grab a bite to eat too, but don't expect French cuisine like the restaurant the bar accompanies. Instead there's good old Australiana-inspired bar food, which makes the juxtaposition of your fancy schmancy cocktail, the stunning view and your food all the more interesting. 
Tweet
Pin It