MELBOURNE.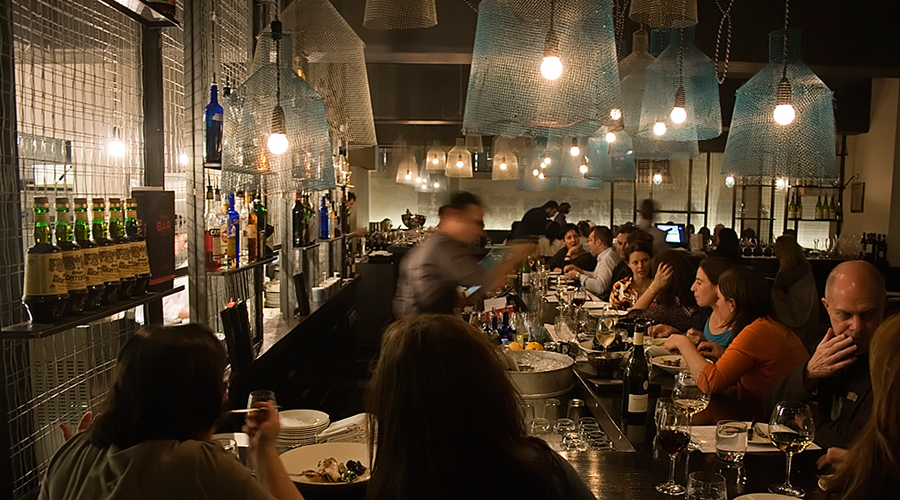 Coda Restaurant & Bar.
Boasting an eclectic menu filled with Asian inspired dishes and French classics, Coda is a popular haunt for lovers of great food.
Coda Restaurant & Bar
Basement 141 Flinders Lane (Cnr Oliver Lane)
CBD
(+61) 3 9662 2117
www.codarestaurant.com.au
If you are on Flinders Lane, you have to check out Coda. We clicked on down to the basement, poked our heads in and without any reservation were happily seated at the bar. The chef, and owner, Adam D'Sylva, at the helm of the kitchen, it's great seeing the owner earning his keep – I know how he feels. Adam has worked at Pearl and Longrain, and you can taste it in his flavoursome food. 
We launched straight into Coda's freshly shucked oysters with a mirin and finger lime dressing, then onto those elusive Betel leaves. Betel leaves are rarer than hens' teeth in NZ, and MooChowChow exhausted the nation's supplies within a month of opening. Needless to say, we hit the betel leaf hard.
Stuffed with spanner crab, galangal, roaster chilli and lime, the betel leaves were perfectly fresh and full of peppery crispness. We followed them with tempura bugs with roy chois, kim chi, chilli salt and soy dipping sauce. These were prepared tapas style, and all the more fun and nibbly for it. Dessert was a whimsical ice cream sandwich, chased down with a medicinal glass of sticky. Scrumptious.
Tweet
Pin It