MELBOURNE.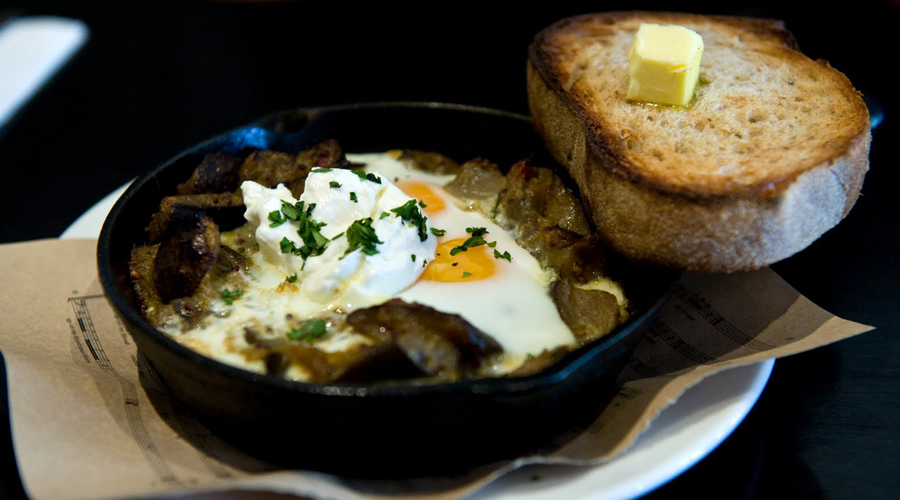 Birdman Eating.
To the little child in all of us wanting to fly like a bird, a word became a name and a little business was born.
Birdman Eating
238 Gertrude Street
Fitzroy
(+61) 3 9416 4747
www.birdmaneating.com.au
I highly recommend you visit Birdman Eating in Fitzroy. This place was one of the first of many stops during a day of eating as I unwittingly conducted an experiment in stomach expansion (results disclosed at end). Birdman has one of those menus that make the first decision any brunch-er is faced with extremely difficult: Sweet or savoury? Sweet or savoury… Sweet or savoury… I felt haunted.
So intent I was on answering this age-old dilemma properly that when asked if I would like a coffee 'sweet or savoury' was all I had as a response. Regardless, I was brought a flat white and it was lovely. Kick started by caffeine, I honoured a friend's favourite and ordered baked vanilla ricotta with fresh fruit and almonds. It was all that ricotta could be: creamy and ricotta-y. Good, but not enough of a main event. So I bulldozed through a second choice: smoked, pulled pork, shredded lettuce and mint open sandwich with roast pineapple sorbet. I actually felt my mouth and my brain high five. A bit like a first true love, this sandwich ruined all other sandwiches for me. The perfect paradox, it was rich, fresh, smooth and for want of a better word: zingy. I left with a good new moral for any future brunch decisions: when in doubt, get sweet and savoury.
Tweet
Pin It