TOKYO.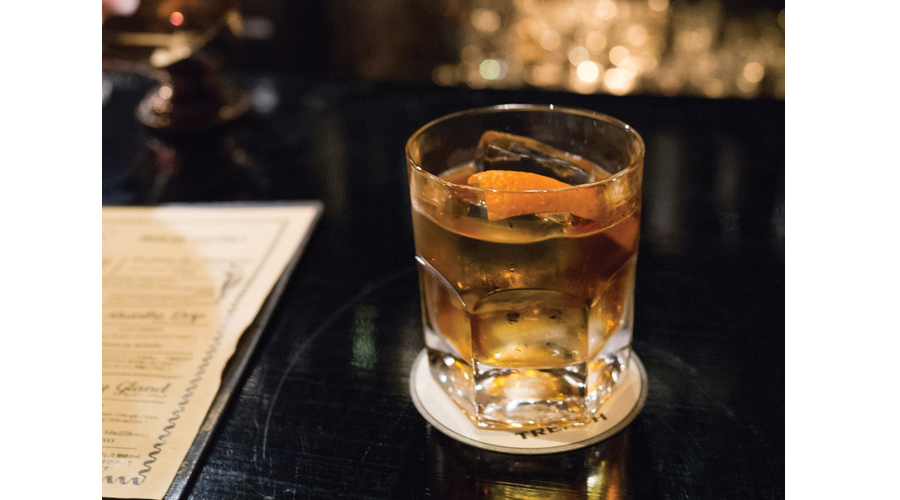 Bar Trench.
A French themed bar nestled in the quaint neighbourhood of Ebisu.
Bar Trench
1-5-8 Ebisu-nishi, Shibuya-ku
Ebisu
www.small-axe.net
Partake in the 'art of drinking' at Bar Trench, in Ebisu. Once you cross the threshold of this tiny cocktail apothecary you feel as if you've been spirited away to the Belle Époque era. Chase the green fairy with their impressive range of 30 absinthe varieties, served in an glass fountain along with all of the traditional paraphernalia. Owners Takuya Itoh and Rogerio Igashi Vaz are both experts of their craft and masters in the 'art of drinking'. Their mission was to create a bar which served artisan liquor in a nostalgic environ – something sadly missing from the
Tokyo scene. Trench's success can be measured in the full counter seats, made up with local and international cocktail connoisseurs who come to imbibe their twisted takes on 19th century classics, like the Vesper Martini or the intriguingly named 'Secret of the Moustached Man'. As the bar's slogan promises, you will "get drunk different" at Trench – different and better.
Tweet
Pin It