SAN FRANCISCO.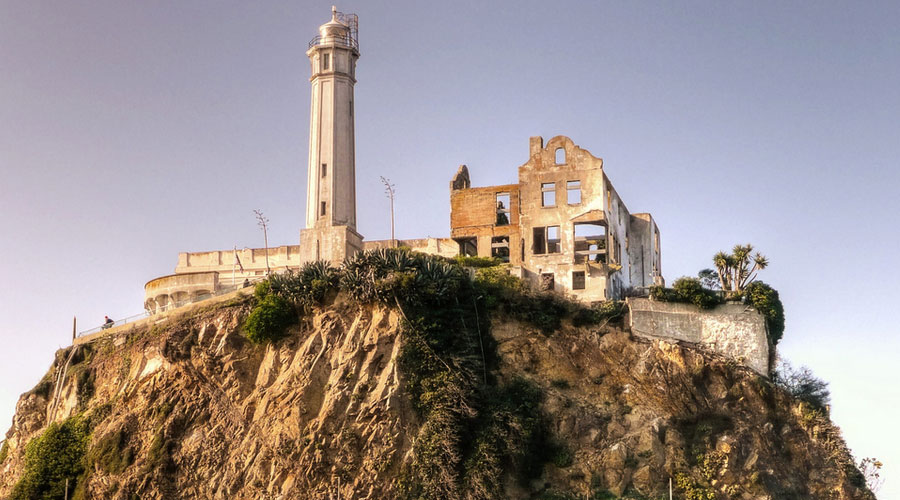 Alcatraz.
This small island holds a huge amount of history.
Alcatraz
(1) 415 561 4900

If I was sentenced to a life behind bars, Alcatraz wouldn't be the worst place to end up – bang smack in the middle of San Francisco's harbour, Alcatraz must have the best views of any other prison in the world. It was the site of the first lighthouse in the Western United States but became a federal penitentiary from 1934-1963, housing famous convicts such as Al Capone and George 'Machine Gun' Kelly. Now, this once infamous prison island is one of San Francisco's most visited tourist attractions.
Located one and a half miles from Fisherman's Wharf, a visit to the island includes a tour of the cell house where visitors can see where the prisoners lived. Although the last inmates were transferred off the island in 1963, the main prison block with its steel bars, claustrophobic (9 x 5-foot) cells, mess hall, library and 'dark holes', where recalcitrants languished in inky blackness, is still structurally intact.
Touring the island will be at your own pace, you can wander off and circle the island or explore the buildings. An audio tour is available for the cell house portion of your visit which talks you through the history and explains what life would be like living in a cell.
Tweet
Pin It