PARIS.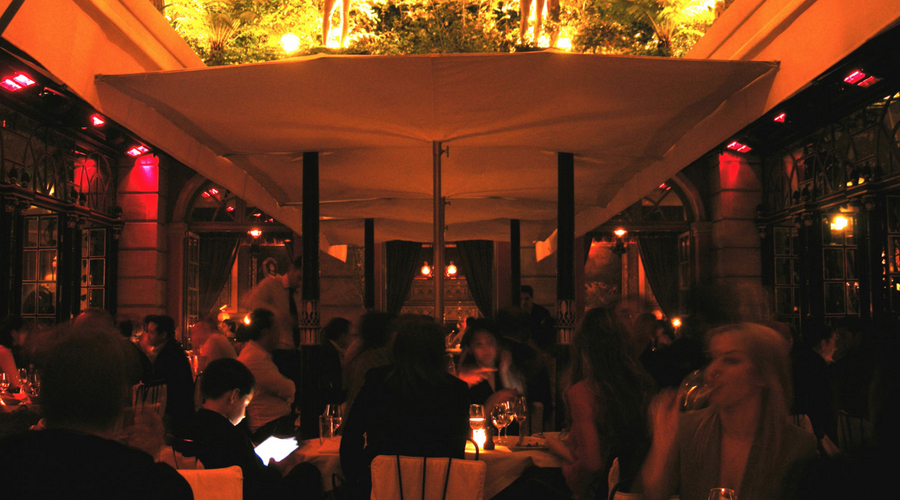 Hotel Costes Courtyard.
Take a load off after a heavy day of shopping at this upper chic hotel's popular courtyard restaurant.
Hotel Costes Courtyard
239 Rue Saint-Honoré
1st arrondissement
www.hotelcostes.com
The Costes brothers are arguably the most famous purveyors of cool amongst glam Parisians. Their namesake hotel right in the heart of rue Saint Honore is the crown jewel in the family empire, attracting supermodels, actors and rock stars for nigh on 15 years.
If you're looking to experience the life of the international jet set, an evening spent in Hotel Costes neo-boudoir gilt dining room, courtyard and bar is a great way to do it. Start your evening with a cocktail in the sunken moody bar where outrageously attractive cocktail waitresses fresh from their last catwalk gig serve drinks to throngs of glamorous guests. Then relocate to your table in the courtyard under the stars (if it's summer or under the canopy in winter). There's always plenty of fascinating people watching here, this is where the fake and the fabulous come to wine, dine and get a little naughty.
The menu consists of upmarket renditions of Parisian favourites such as steak tartar and giant escargot, washed down with a chilled bottle of Perrier Jouet Rosé.
Hotel Costes is open seven days for breakfast, lunch and dinner. It's the perfect place to stop for sustenance after an afternoon of off loading your hard-earned Euro's in the neighbouring luxury boutiques.
Tweet
Pin It