MILAN.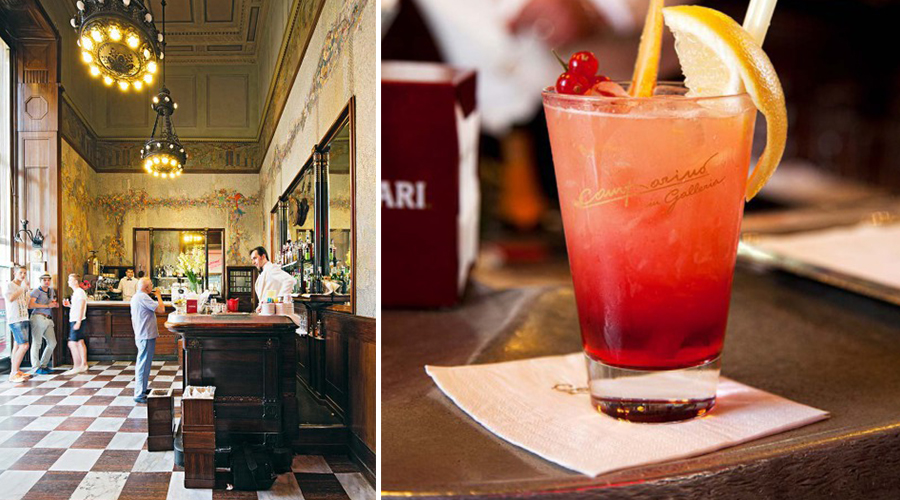 Camparino in Galleria.
You cannot visit Milan without visiting the home of Campari in the city's central Piazza.
Camparino in Galleria
Piazza del Duomo 21
Piazza del Duomo
+39 02 8646 4435
www.camparino.it
Located at the entrance to the Galleria Emanuele Vittorio, this classic corner bar pays homage to the famous Davide Campari, creator of the Italian apéritif that bears his name. Sitting outside in the galleria's terrace is an imperative activity when visiting the city, and the spectatorship on offer will provide ample entertainment as you sup your chosen variation of this quintessential tipple.
Tweet
Pin It