LOS ANGELES.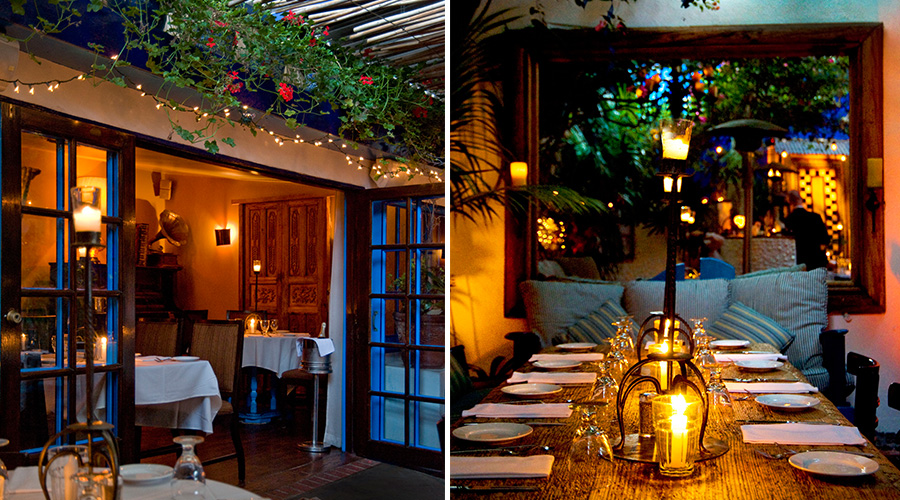 The Little Door.
Pull up to this romantic garden courtyard and order yourself a cucumber martini; The Little Door is your key to an utmost romantic evening in LA.
The Little Door
8164 W 3rd St
West Hollywood
+1 323-951-1210
www.thelittledoor.com
If you're looking for something très romantique in and around the West Hollywood area, The Little Door is it. Sure, it's favoured by the like of Rachel Zoe and the old Kimye duet, but this is not the try-hard restaurant you might expect. Instead, it's rustic LA chic at its most charming. Walking into the gate from  busy 3rd St sees you enter a Greek-inspired blue and white courtyard where the drinks are great and French inspired food, equally as delicious. We especially love the cucumber martinis and typically suave bartender who looks a little like Justin Theroux. Booking are essential for this bona fide WeHo institution.
Tweet
Pin It