LONDON.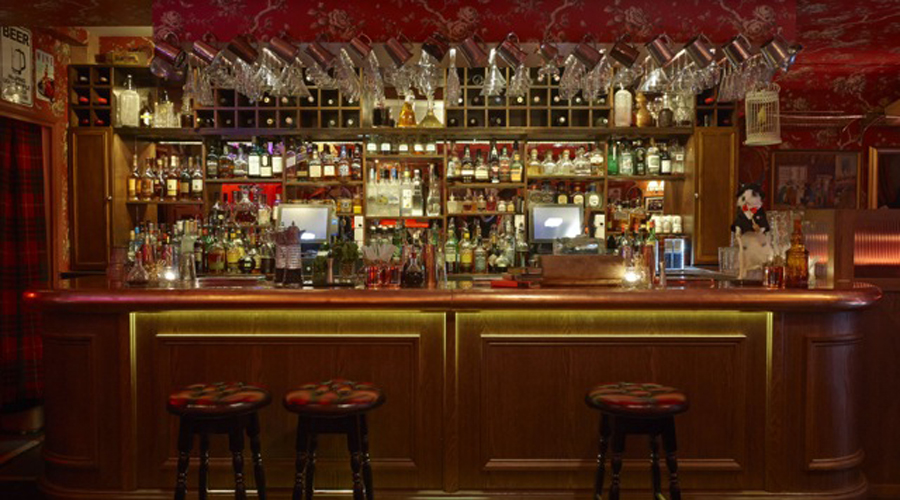 Barts.
'The worst kept secret', situated somewhere on Sloane Avenue.
Barts
Chelsea Cloisters, Sloane Avenue
Chelsea
(+44) 20 7581 3355

www.barts-london.com
Barts is a tiny, intimate and super cool bar located in a secretive location on Sloane Avenue. Walk through an anonymous 1930s residential building to find yourself in a little doorway covered in vintage Mickey Mouse wallpaper. Ring the bell and a little sliding peephole will open to decide your fate for the evening. Taking its inspiration from the American speakeasy movement, this eclectic lair is adorned in bric a brac : retro televisions, clocks, framed portraits, number plates, squash rackets, pewter tankards, a "thirst aid" box, and trunks filled with costumes. With its 1920s charm, wit, and fantastic cocktails, Barts is the bar to be.
Tweet
Pin It