KENYA.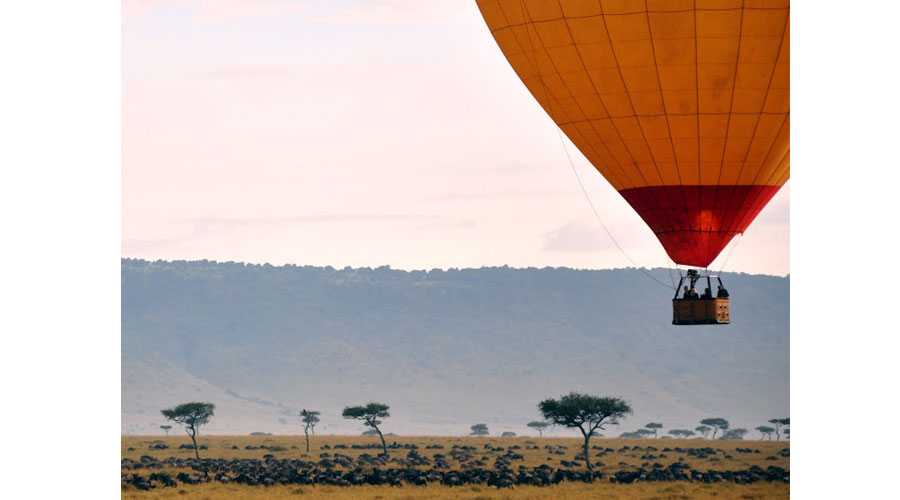 Skyship Co Balloon Safari.
All aboard – the ultimate way to discover the great African Plains.
Skyship Co Balloon Safari
www.skyshipcompany.com
If you generally struggle to roll out of bed before sunrise, I urge you to make an effort at least once while in Kenya, and jump onboard a hot air balloon ride – it's simply the most spectacular way to view the great African plains. The scenery is unforgettable. The balloon gently lifts into the sky and glides above the Masai Mara Reserve, the great Mara River, surrounding swamps, forests and the African Savannah.
The gentle and silent nature of the balloon flight allows you to easily view the wildlife arousing from their slumber, as the sun glides upwards from behind the rolling hills. You're sure to get up close and personal with the big five: lions, leopards, elephants, rhino and buffalo along with hippos, crocodiles, giraffes, zebras, antelopes and an array of colourful and exotic birds.
Upon landing, a champagne breakfast is served in the open plains of the Masai Mara – the perfect ending to an absolutely surreal morning.
Tweet
Pin It