KENYA.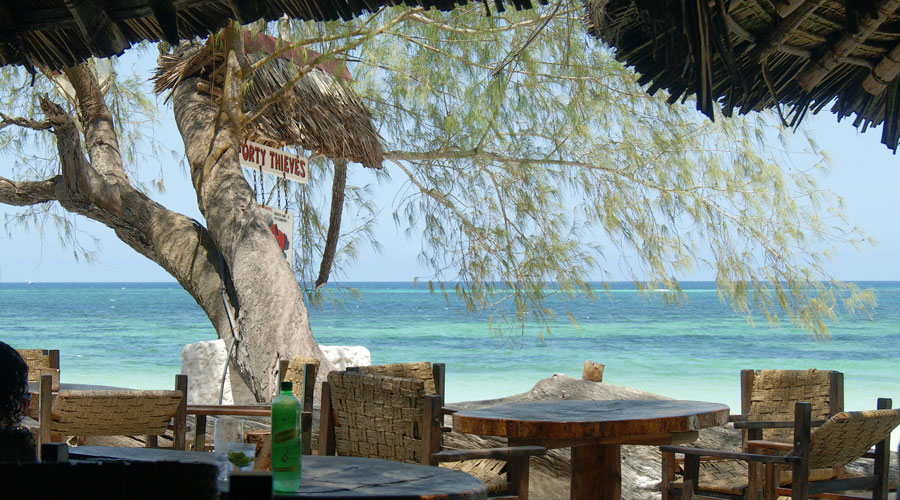 Forty Thieves Beach Bar.
This beach bar will ensure you have a lively evening.
Forty Thieves Beach Bar
Beach Road
Diana Beach 80400

This costal bar is a must do when visiting the Diani area. Park up at a table in the afternoon and watch the sun set with your toes in the sand and a cool breeze at your back.
The cocktails are brilliant, they fashion an out-of-this-world pina colada. And it's not on the menu, but a local told me to order the scampi and chips. Beautifully simple, and seriously tasty.
As the sun sets get ready to partake in one of their famous beach parties. There's something about dancing in the sand on the cost of Africa under the majestic starry sky to ensure all your worries are forgotten.
Tweet
Pin It