HAWAII.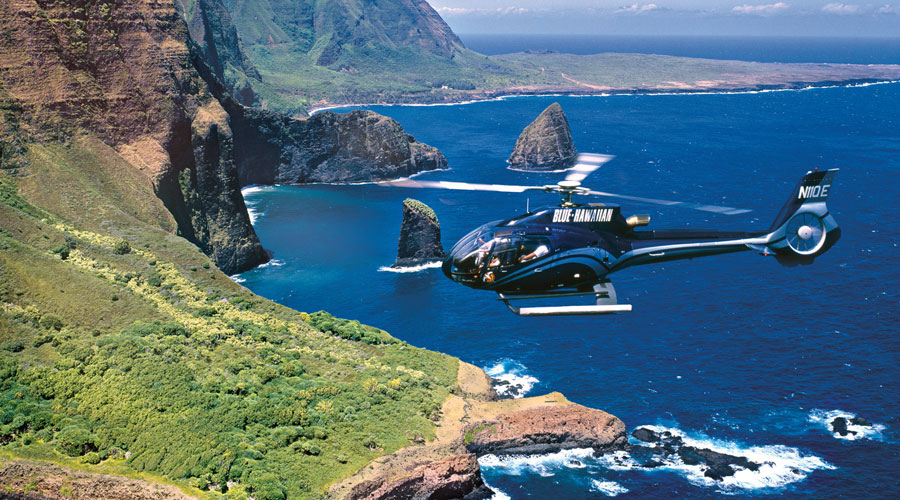 HELICOPTER TOUR.
Experiencing the beauty of Hawaii from the air is a magical must-do.
Helicopter Tour
Hilo Airport
Maui
www.bluehawaiian.com
Our five-year-old son was very excited to see the lava and volcanic badlands, so we took a two-hour helicopter flight around the Big Island to visit the Kilauea, one of the most active volcanoes in the world. We also flew up the rainforest's coast and valleys to see some waterfalls that spanned over a thousand feet, and spotted dolphins and whales migrating down the coast – a magnificent sight.
Tweet
Pin It