SYDNEY.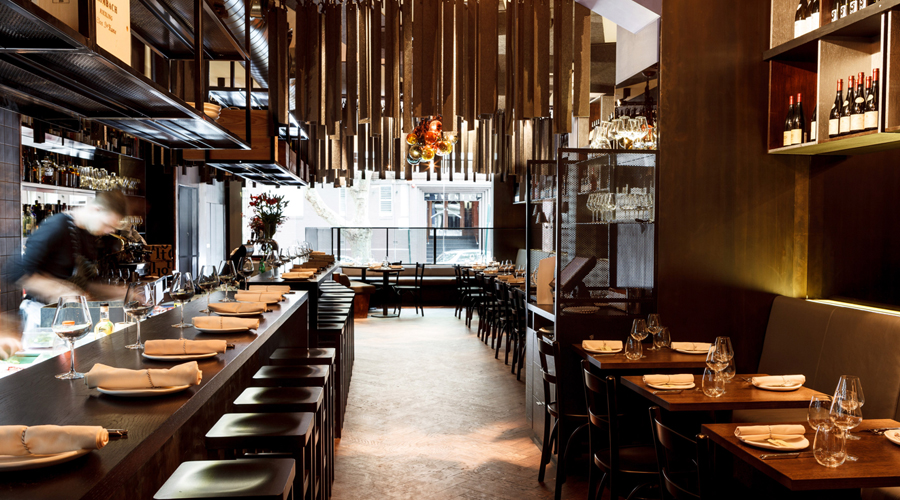 Monopole.
One of Sydney's most celebrated hospitality duos have opened a new establishment.
Monopole
71A Macleay St
Potts Point
www.monopolesydney.com.au
Holding pole position on Pott's Point's Mcleay Street is the recent offering by Sydney restaurateurs Nick Hildebrandt and Brent Savage. Designed to appease the fixation that the denizens of the area have with shared plates and decent wine, Monopole is part bar, part casual eatery – with the upmarket edge that one expects from this chic inner city suburb.
A bustling bar caters to the drop ins, while regulars tussle for the coveted banquet seats in the window overlooking the always interesting action of Mcleay Street. The menu stars a repertoire of delectable bites, from salt cod, green peas, pistachios and mint through to the highly acclaimed spiced lamb leg, cherry tomato and feta.
A finalist for the title of 2013's Sydney Morning Herald best new restaurants, it's not difficult to see why this neighbourhood hole in the wall has become the cherished local of many.
Tweet
Pin It