RIO DE JANEIRO.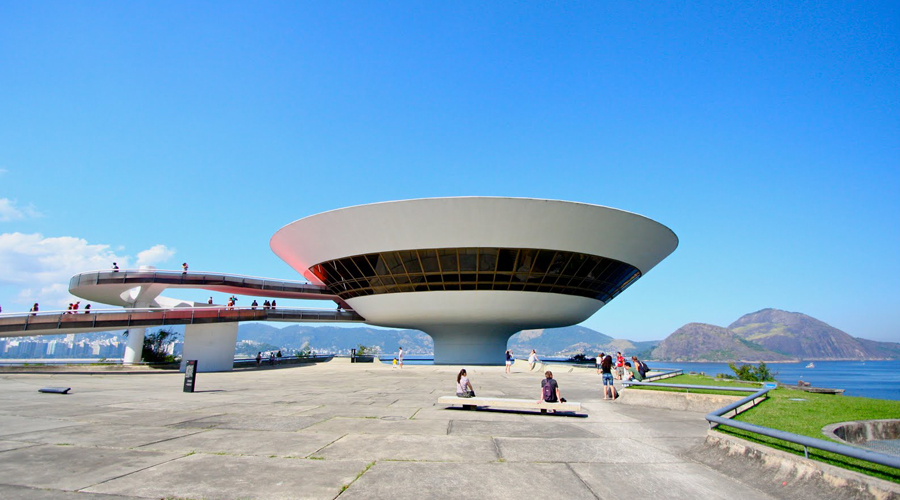 Museu de Arte Contemporãnea.
Visit one of Niemeyer's greatest masterpieces.
Museu de Art Contemporãnea
Mirante da Boa Viagem, s/nº, Boa Viagem
Niterói

You can't visit Rio without experiencing some of the great Brazilian architect Oscar Niemeyer's work. Head to Niterói  on the other side of Guanabara Bay. You have two equally appealing options to get there. Either a drive over the 14km Rio-Niterói  bridge (previously the longest of its kind in the world) or take the ferry from Praça Quinze de Novembro – a short 20 minute journey which takes in the Rio skyline. Once there it's a quick 10 minute taxi ride to the Neimeyer designed Museu de Art Contemporãnea . Completed in 1996 the building is a fantastic example of Neimeyer's passion for retro-futuristic architecture.
Tweet
Pin It