.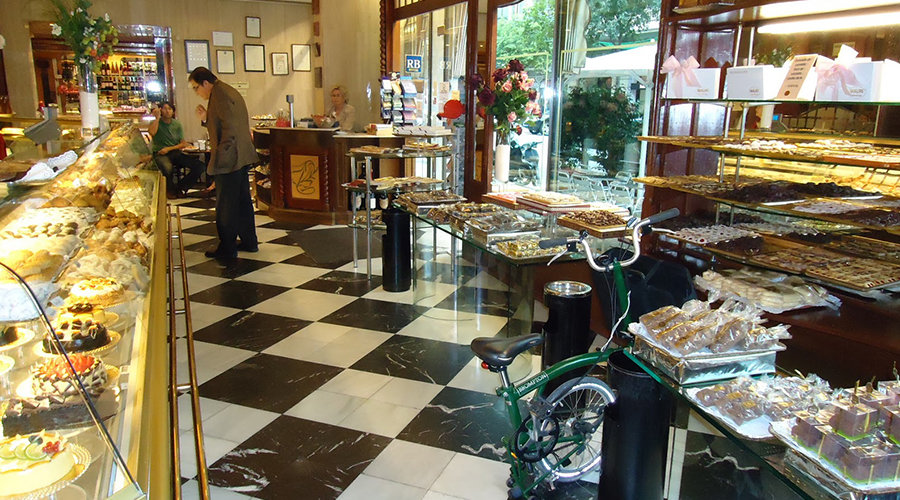 Mauri.
This classic pasteleria is one of the many essential places to visit in Barcelona's La Rambla.
Mauri
Rambla de Catalunya, 103
08008 Barcelona
+34 932 158 146
pasteleriasmauri.com
Located in Barcelona's most important avenue La Rambla, this old fashioned pasteleria is an institution offering a stunning array of treats. As per traditional tea rooms, you receive a card with your order from the counter which you must take with you to your table for your waiter to add drinks to, then to the cashier for payment when you're finished.
Tweet
Pin It