BHUTAN.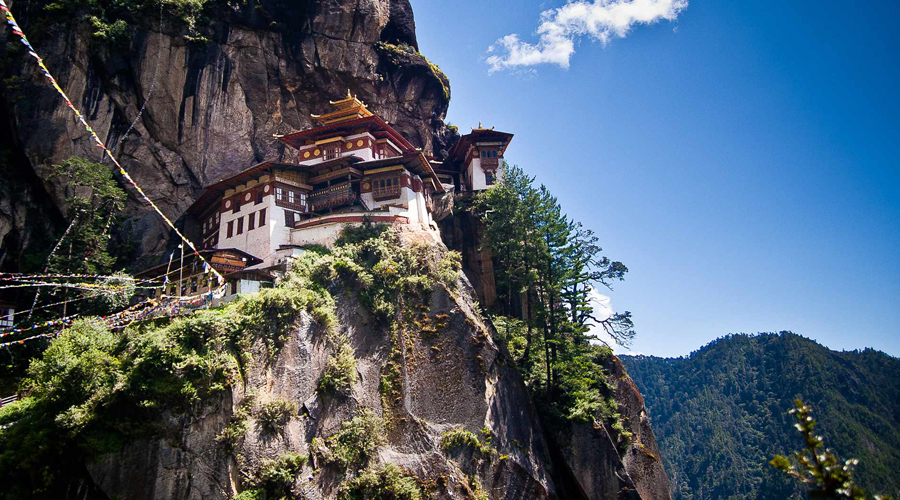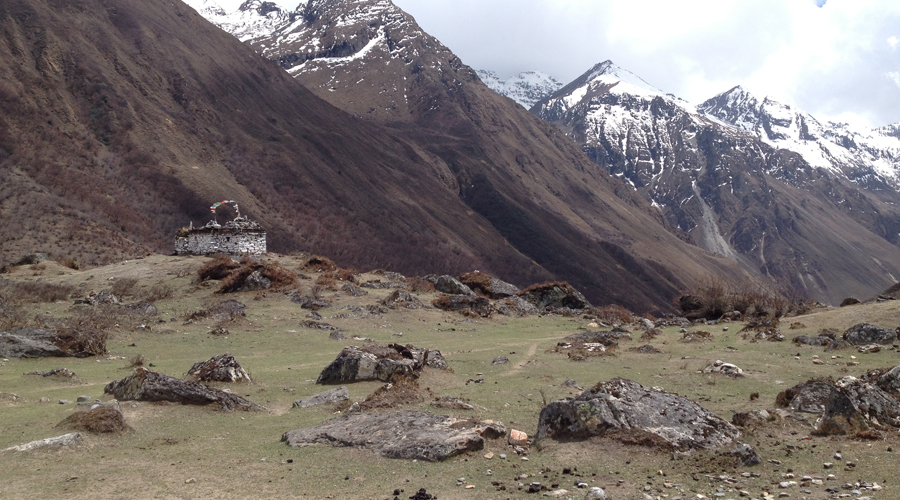 Jumolhari Trek.
Veer off the beaten path and trek through the mountains of Bhutan, an enigmatic country where the people strive towards true happiness.
Bhutan Travelers
www.bhutanadventure.com
Bhutan is a country with no traffic lights, no fast‐food chains, no shopping malls and no juice bars – a far sight different to my personal reality in Los Angeles. It has more monks than you can shake a stick at and for centuries, the nation has been all but cut off from the rest of the world. Squeezed between India and China, Bhutan is a Buddhist Kingdom, the size of Oamaru to Invercargill with less than a million people. It's making an effort to join the rest of the world while maintaining its distinct cultural identity, and despite the change that's sweeping through many neighbouring countries, Bhutan still remains stubbornly grounded to its ancient traditions and sternly protective of its cultural heritage and untouched rough country. It's also the only country in the world that measures the overall health of the nation by Gross National Happiness, instead of Gross National Product, prizing cultural and environmental preservation alongside economic development.
Eager to experience the beauty of this small kingdom myself, a few friends and I embarked on the Jumolhari trek, that runs through the foothills of the Himalayas. The flight from Bangkok to Bhutan stops in India, then continues on past the peak of Mt Everest down through the valleys of Bhutan into the small town of Paro. Pilots buy the flight simulation pattern for Paro because they love the challenge of figuring out how to approach, illustrating perfectly how perilous this journey really is. At first light on the first morning we headed straight to a 900m vertical hike to the infamous Tigers Nest, a monastery staged on the side of a cliff just short drive out of Paro, meeting with our guide and horsemen to begin our 12 day trek. Walking on average 22km each day, we camped every night, chowed down on rice and local produce for each meal and sipped on the highly sweetened syrup juices so popular with the locals. We walked through impossibly isolated villages, past yak herder camps and watched as wild horses galloped past us before eventually reaching the peak at the Jumolhari Base Camp with a jaw dropping views of the magical Mt Jumolhari.
When you're heading to what's been nicknamed one of the happiest places in the world it's easy to have high expectations. And while the city of Paro isn't remarkable, it's the Bhutanese people; gentle and incredibly kind with unstoppable energy and interest. The people here harbour a profound love and colossal amounts of passion for Bhutan and their pride is evident from the moment you step off the plane. We left Bhutan with an overwhelming sense of achievement and a realization of how precious and fragile life is.
Tweet
Pin It