BALI.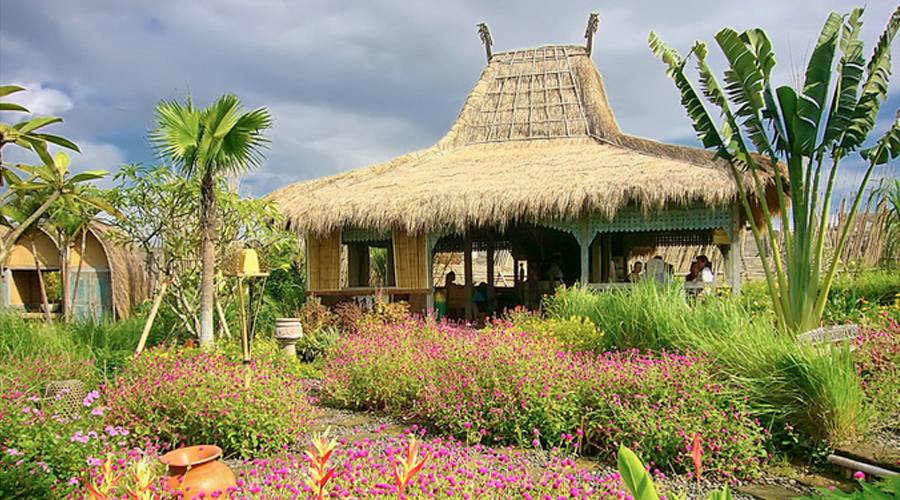 Desa Seni.
An eco-resort nestled quietly among the rice fields of Canngu is also the place to go if you're after a wholesome lunch.
Desa Seni, Canggu
JL Subak Sari 13, Pantai Berawa
Canggu
(+62) 361 844 6392
www.desaseni.com
Desa Seni means 'art village' and this yoga retreat nestled in Canggu's rice fields is renowned for 'celebrating the artistry of living'.  I was introduced to Desa Seni by my lovely friend April, who'd moved from the States to Bali sight unseen with her husband and two kids. When April told me she was taking me to a yoga retreat for lunch I was terrified it was only going to serve mung beans and spirulina – but I was pleasantly surprised to find they serve a wide menu, including meat dishes, along with their delicious home-grown organic veges. Desa Seni offers everything from yoga retreats and Indonesian cooking lessons to art exhibitions. It's a magical haven for those wanting to explore the culture, religion and food of Indonesia.

Tweet
Pin It