AMSTERDAM.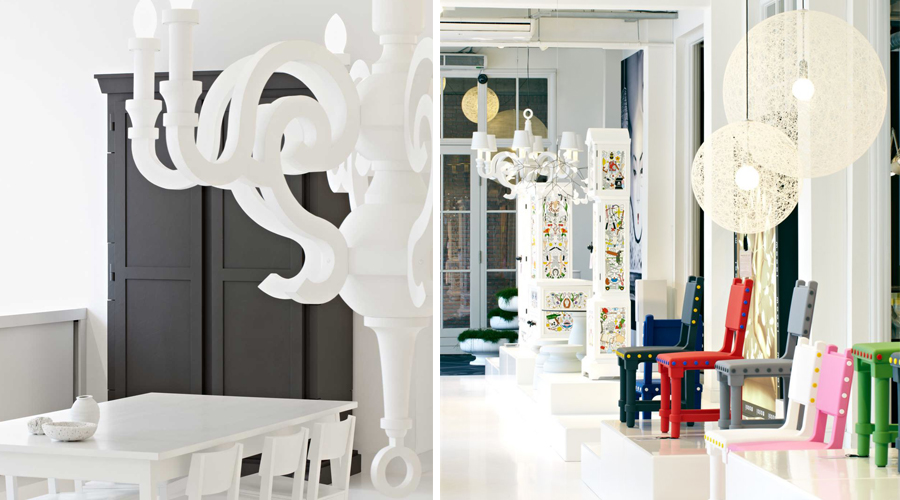 Dutch Design.
This creative and innovative city is full of beautiful design, with galleries and showrooms galore.
Dutch Design

Dutch design is known worldwide for blending innovation with a healthy dose of wit, subtle flair and even irony. Fuelled by a steady stream of talent from its numerous design academies, Amsterdam is a magnet for these modern-day design alchemists. One of the foremost and infamous proponents of this design is Marcel Wanders' brand Moooi. In the colourful district "De Jordaan" – known for its tiny picturesque boutiques, stores, restaurants and art galleries – you can find the Moooi gallery (Westerstraat 187).
Or go for Droog Design, who have been turning heads on the charming Staalstraat 7b since 2004. Modern twists on everyday items that often rely on little 'droog' (dry) humour. For more inspiration head over to The Frozen Fountain on Prinsengracht 645. Their collection contains work from rising design stars and a selection of international furniture labels, creating an interesting interplay of classics and works by present-day designers.
Tweet
Pin It